HDFC Infinia Reserve – New Premium card on the Horizon
May 26, 2023
HDFC Infinia has been a premium credit card launched many years ago and due to the invite only feature, has maintained exclusivity and people even though have many cards, they still want Infinia sometimes. (The writer here has also tried few times for Infinia with no success yet).

HDFC Infinia has stayed at the throne for a very long time till last year when Axis Bank tried to dethrone Infinia with new cards like Axis Magnus and Reserve. Some will say Axis already took the throne with the 5:4 conversion ratio to airmiles.
Now HDFC has been trying to take back the throne and next they came with the addition of new airline partners which were missing in Axis. However, Axis added many more partners in this game of chess to be one-up on HDFC.
Now, the next step seems to be the launch of Infinia Reserve which will be above Infinia in hierarchy and more exclusive.
The card is not yet launched but the information I have received is presented below.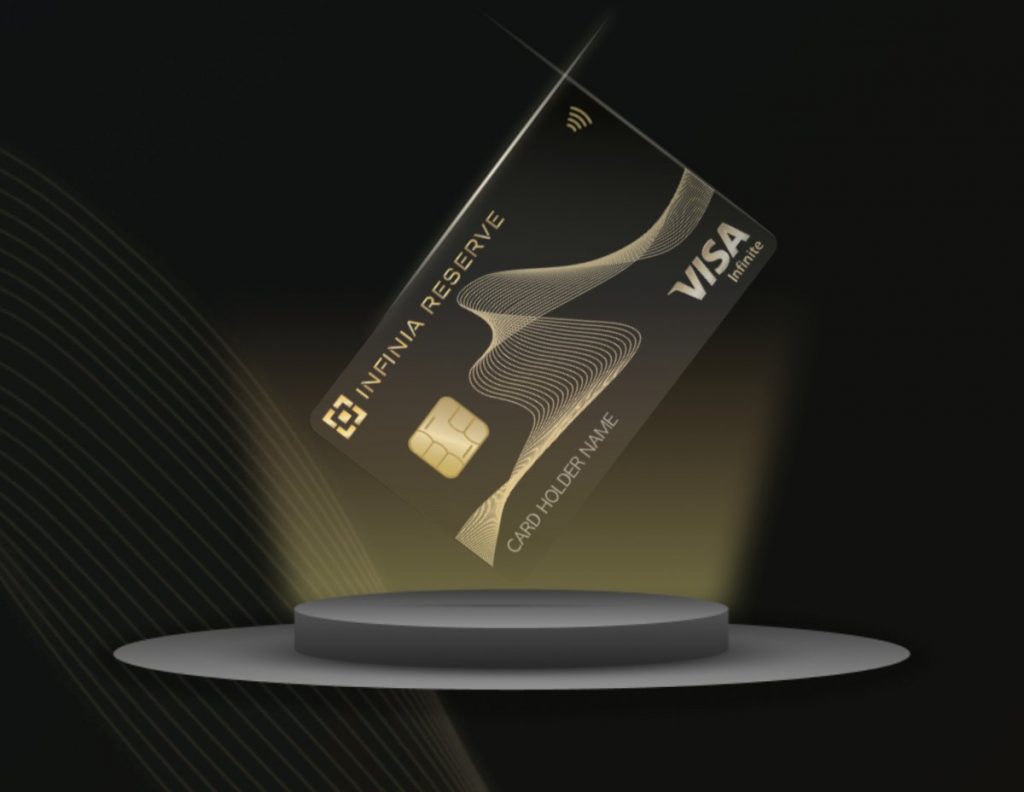 Annual Fee
The one part of the premium cards is the higher fee with good welcome reward points.
The fee is expected to be Rs 25K/50K + GST

Welcome bonus of 25K points worth Rs 25K and 25K ITC hotel voucher worth Rs 25K, totaling Rs 50K welcome bonus.
Renewal benefit is expected to be 25K reward points.


Earning Rate
The earning rate for Infinia Reserve is expected to be same as Infinia Metal
5 Reward Points per Rs 150 spent on retail spends which includes insurance, utilities, education and surprisingly Rent Pay. (There might be some cappings)
Upto 10X on earning through Smartbuy spends on travel and other smartbuy categories
Redemption Value
1 RP = Rs 1 on flights and hotels booking via smartbuy
1 RP is upto Rs 0.50 when redeemed for vouchers
1 RP = Rs 0.3 if redeemed for cashback
1 RP = 1 Airmile
As with HDFC Infinia, the maximum value comes from redemption on travel where 1 RP = Rs 1 on redemption. Seems no 70% capping compared to Infinia Metal 70% capping on points redemption on total booking value.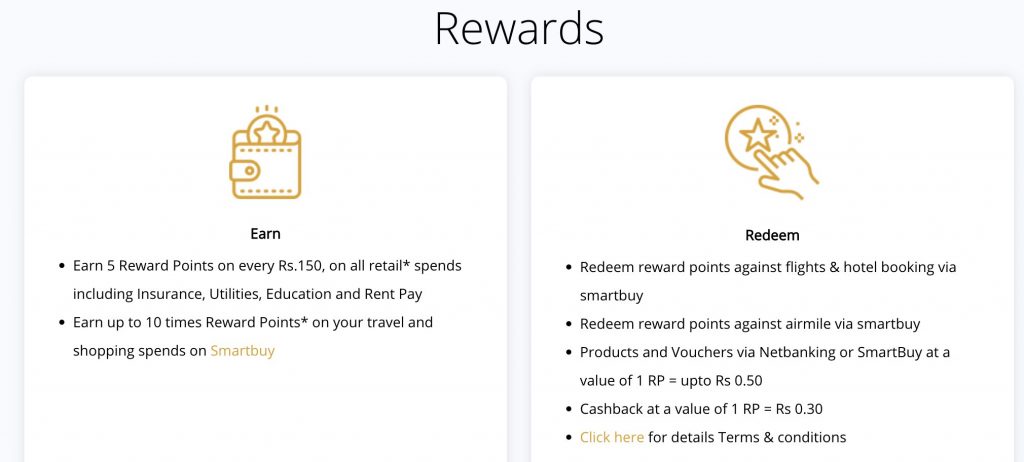 Second, the conversion value for Airmiles is kept at 1:1 when compared to Infinia Metal where some partners have 1:0.5 conversion.
The other major differentiating factor is that HDFC promises real time transfer of points which is major draw for people who are using airmiles and want to go for immediate booking. Axis has a lag of few days for some partners and that can mean that by the time, the miles are transferred, the reward booking that we are looking is already gone and points are stuck.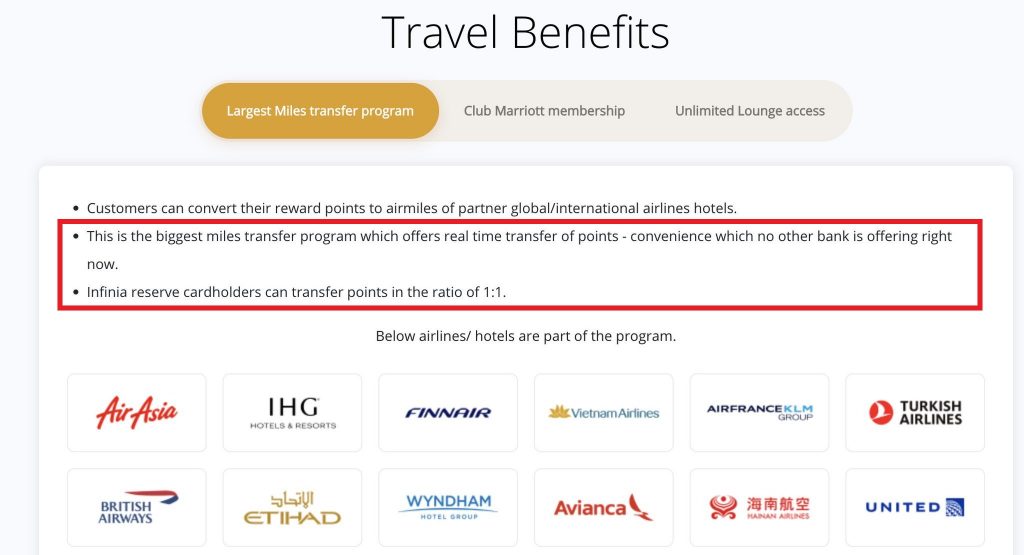 Lifestyle Benefits
As part of lifestyle benefits, Infinia reserve is expected to offer Taj Epicure and club marriott memberships. There is also redemption on Marquee events.. (What exact features of free nights etc will be offered under these memberships are not yet known. These maybe watered down versions of the original memberships)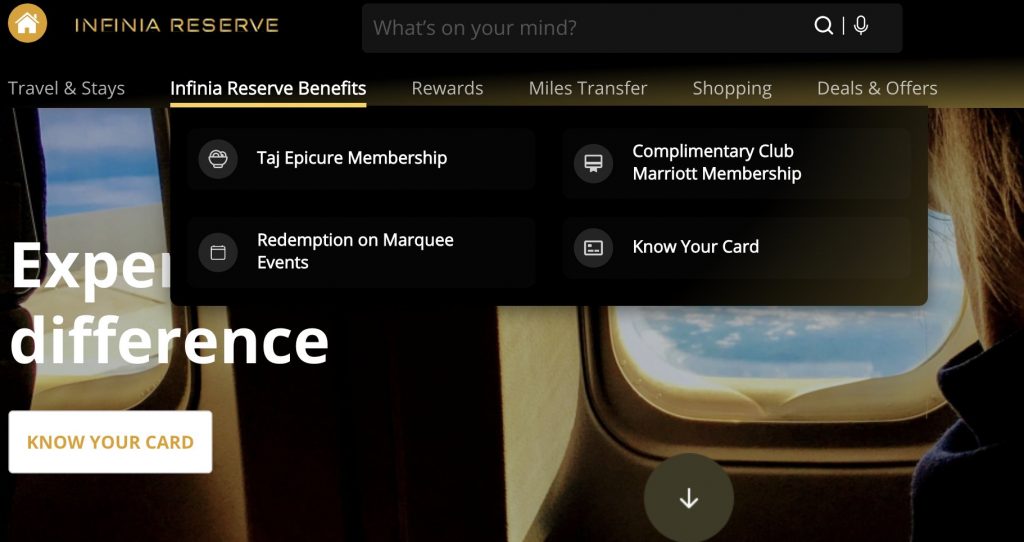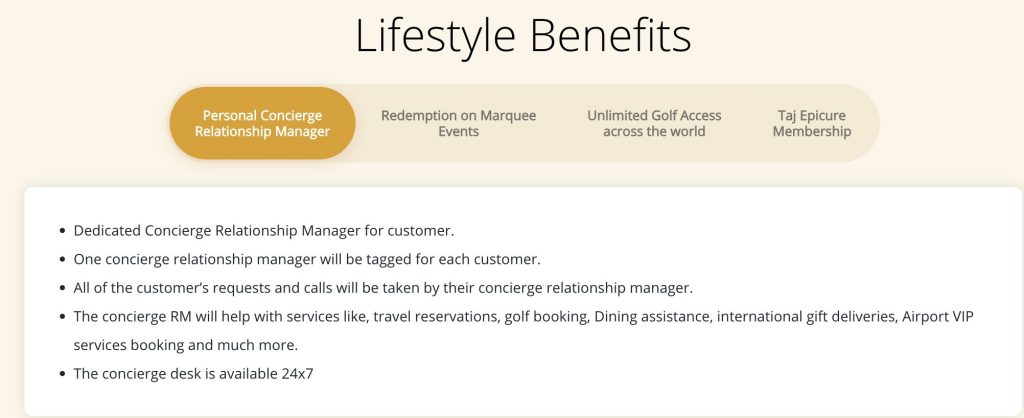 Another benefit expected will be the 24*7 dedicated concierge relationship manager tagged for each customer. This could be really useful for HNIs
My Final Words
This card is yet to be launched and has a good value proposition but all will depend upon the fee and full list of benefits when offered. The great benefit for the HDFC cards has been the redemption value on all airlines at Rs 1 for Infinia /Diners and Rs 0.5 for Regalia. But lately they have added the airmiles as well to their repetoire.
Its true, HDFC had started with few airmile partners but Axis upped the game last year. But from the features shown here, I still think Axis Magnus and Axis Reserve would be better than Infinia Reserve if you are looking for airmiles earning plus the ease of getting those cards is expected to be better than Infinia Reserve which I expect HDFC to keep it more difficult for people to get than Infinia metal.
Please note that this is yet to be launched and at the time of launch, some (or all) the features may be changed as well but it seems that airmiles redemption will be the big game changer in the premium cards segment in the times to come and I will not be surprised if other banks bring in new co-branded cards or airmiles specific cards.
The existing Infinia Metal holders, are you excited about this card ?
If you liked this post, then please do share and comment.
Keep reading and please keep sharing…. More Bachat on the way!!!!