Axis Miles Partner – Qatar Airways & Their Tie-up with Accor Hotels
November 13, 2022
Recently Axis Bank added Qatar airways as an airline partner and allows conversion of Axis Edge reward points to Air miles of Qatar Airways – Avios.
The reward ratio for premium / HNI credit cards is 5:4 and for others is 10:1 /5:1 depending upon the airline partner. All the details about the same could be found by visiting here.

Anyone considering transferring miles to any airline partner should also note the dual benefit that Qatar Airways provides due to its recent partnership with Accor hotels.
What is Accor Hotels & ALL program
Accor Hotels is a France-headquartered well renowned Hotel chain having many properties in India and globally. They have many properties from budget to luxury under various brands like Ibis, Mercure, Novotel, Sofitel, Raffles etc.
Accor Hotels has a loyalty program named ALL (Accor Live Limitless) where you can join for free.
I personally am a member of ALL program and I have stayed in many of their properties in Switzerland, France, Malaysia and India before the pandemic.
There are many ways one can earn rewards. Some of these mainly used by me are:
Hotel Stays
Restaurant meals without hotel stay
Answering Surveys on https://www.e-rewards.in/ (Although its slow and boring but helps bridge the rounding upto 2000 points)
Earning rate varies based upon status but the redemption is low but have a standard redemption rate of 2000 reward points equivalent to 40 Euros, so no major brain work or calculations required.
All details about ALL program are available here.
Partnership between Accor & Qatar Airways
Accor Hotels and Qatar Airways had a tie-up recently where one can earn on both programs simultaneously by spending on any one program.
The arrangement is below: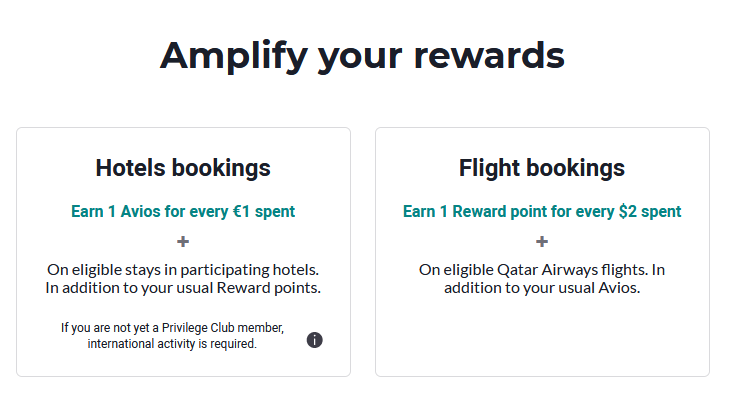 For flight bookings with Qatar airways, 1 Reward point of ALL per $2 spent along with normal Avios points.
For Hotel Bookings with Accor Hotels, 1 Avios for Euro 1 spent along with normal ALL reward points
Pls do note:
For Non-Privilege Club members before registration, you can start earning Avios after your first stay outside of your country of residence or after your first flight with Qatar Airways. All domestic stays within 12 months before your first international activity will be retroactively rewarded.
If a flight / hotel room is booked using 100% reward points, then additional reward points not applicable on the 2nd brand.
How to link these 2 accounts
Create the ALL Membership Account
Create Qatar Privilege account
Or goto Qatar Airways page: Accor | Qatar Airways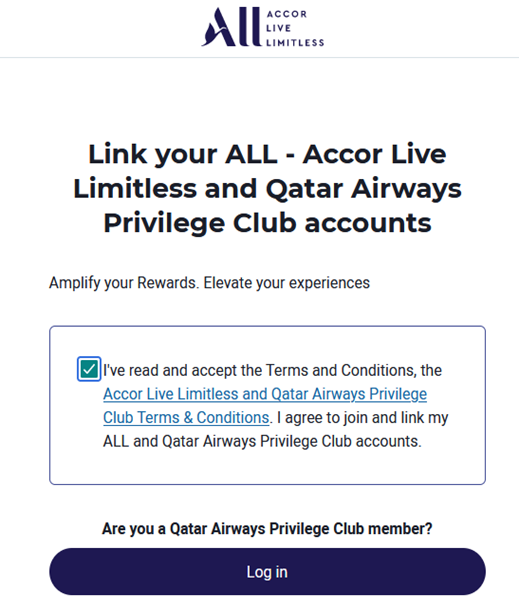 After the above steps, the 2 accounts are linked and below message will show up confirming the linking between the 2 accounts.

Status Match
Similarly, you can do a Status match as well using any of the two programs
If already an Accor Status holder, then you can match basis below:
Gold will match with Silver of Qatar Privilege
Platinum will match with Gold
Diamond will match with Platinum
If already Qatar Privilege Status holder, then you can match following:
Gold can be matched to ALL Silver Status
Platinum can be matched with ALL Gold Status
Comparison between other Airline Partners of Axis
The travelling miles requirement to Europe using Qatar Airways was lower from India compared to other airlines offered by Axis partners.
Just sharing an example for Delhi to Zurich.
Qatar Airlines needs 27.5K Avios and Etihad needs 42.5K Miles.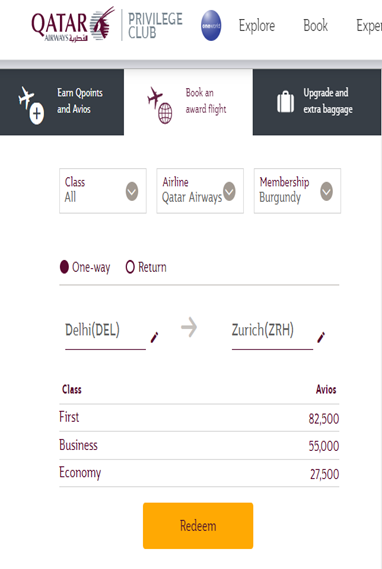 There may be few exceptions to this rule as well. Also, Qatar Airways has $35 per sector charges for Economy and $70 per sector for Business, which could be a dampener.
My Final Take on this
The partnership between Qatar Airways and ALL is highly rewarding for members of any of these programs. As shown earlier, the trips using Qatar airways needs lesser miles through Axis miles conversions and if you can get few more hotel stays domestically through ALL, there can't be anything better than that.
So, if you are already planning to use any of these 2 programs, I would strongly suggest to open an account for 2nd loyalty program and link these accounts.
If you liked this post, then please do share and comment.
Keep reading and please keep sharing…. More Bachat on the way!!!!