TwidPay – Pay with rewards and How to use it
November 12, 2022
Recently I came across Twid Pay while buying online where it was reflecting as a Payment method and naturally, I was curious to know what that was and tried to use it. I will share my experience with the same in the below post.
What is Twid Pay
Twid Pay is a new fintech where all our rewards from different brands and banks show as aggregated at one place. These points can be used on merchant's site for payment of the orders.
This follows a 'Points + Pay' approach where you will be able to pay the entire bill amount using your points and other form of payment like Credit or debit card/upi/netbanking.
How to Check Your Rewards
You will find consolidated rewards on this link – https://merchant.twidpay.com/rewards
You may login using your mobile number and an OTP is recd. That's it.

Once you login into the account, it will start showing your earned points from various loyalty programs.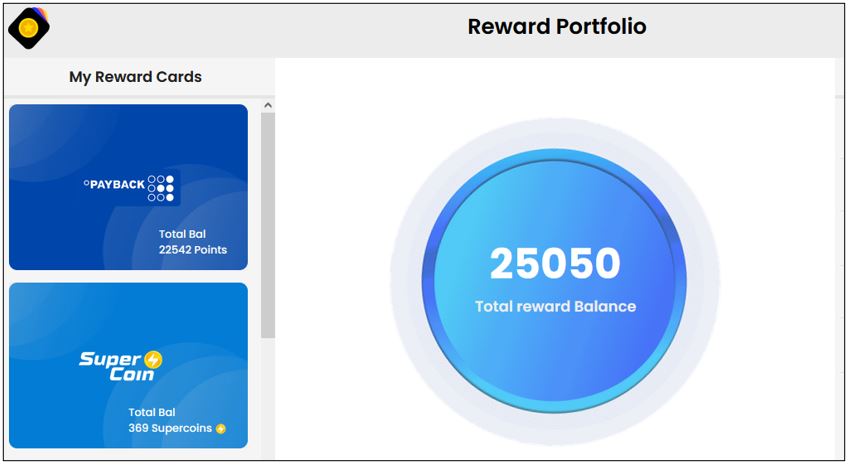 These accumulations can be from Payback, Intermiles, Flipkart, IndusInd etc.
But the major surprise for me was Timespoints. These points were earned after reading news articles and were always getting expired. And now could redeem them for some good savings.
Where Can I pay with Reward Points
Since accumulated reward points are showing here, we can use these at Twid's partner websites at the time of payment selecting Twid – 'Pay with rewards' as a payment option.
There are many brands & websites which have partnership with Twid. Their site displays the below major brands where we can use these rewards for payment.
I personally used this on Netmeds and found it smooth and easy to use.
How to do payment using Twid
It will reflect as a Payment Method with the name – Pay with Rewards on the checkout page of their redeeming partner websites.
You need to select this as below: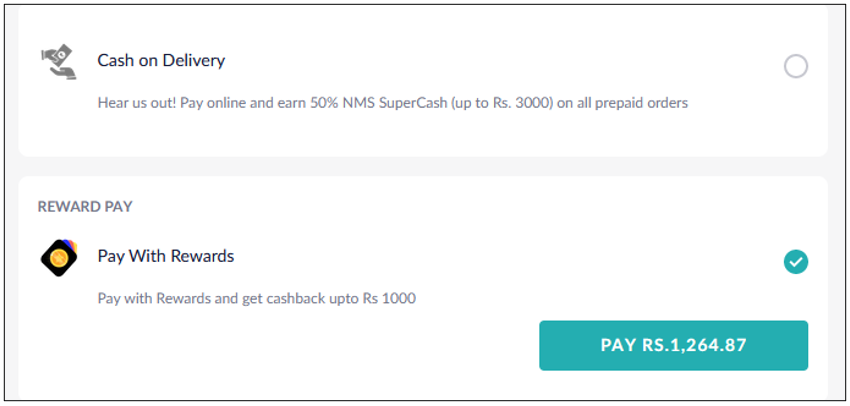 After you select and proceed, the accumulated rewards will start showing and you can select the points against which reward program to redeem and then select these points as payment method.
They will display these details and also tell how much money can be saved. You need to apply redemption of these points and then pay the remaining amount through normal payment methods.
Say, you have a transaction of Rs 1250 and you redeem 1000 Payback points valued at Rs 250, the balance amount will be paid through other normal methods like card/UPI/Netbanking etc.
Additional cashback/discount vouchers are also available with Twid.
There are few limits on how many maximum points can be redeemed in a single transaction which it seems is Rs 250 or some %age depending upon brands.
You can see from the above screenshots that you can decide which loyalty points to redeem. Accordingly the value to be redeemed and balance amount to be paid starts reflects.
My Final Views
TwidPay is a great option to use as a payment option since you get to use some reward points which normally are hidden form, out of sight or low value, whatever the reason be. It also gives you an option to see all the reward points accumulated against your mobile number from various platforms and you just need an OTP to access this. Third, I found the interface pretty smooth while making the payments and it was well integrated with the reward partners.
I just wish that they could also have expiry of points also when I login into their website but beyond that, I will say a great job.
I guess you should check their website to find out your hidden money and be surprised and ready to do some bachat.
If you liked this post, then please do share and comment.
Keep reading and please keep sharing…. More Bachat on the way!!!!