Accor Hotels – Earn & Extend Points through E-Rewards Surveys in India
June 21, 2023
Accor Hotels is a France-headquartered well renowned Hotel chain having many properties in India and globally. They have many properties from budget to luxury under various brands like Ibis, Mercure, Novotel, Sofitel, Raffles etc.
And Accor has a rewarding loyalty program by the name of ALL – Accor Live Limitless. Another important point to note is that any addition of points or stay means that the accumulated reward points get extended by 365 days.
Traditionally, the Accor hotel loyalty program had been focused on earning and redeeming points on hotel stays with few non hotel partners.
They had revamped the loyalty program under the name of ALL in 2019 and positioned it as a lifestyle program and have been adding many partners over the years.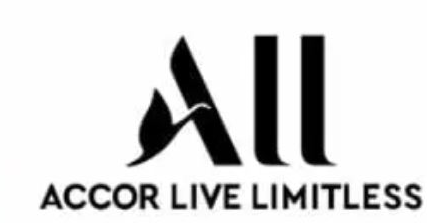 How to Earn points in India
In India, Accor has tie-ups with Axis Bank credit cards and HDFC bank credit cards wherein you can transfer your earned credit card reward points to Accor loyalty program ALL and redeem these points at value of 2000 points = 40 Euros meaning 1 point has a value of roughly Rs 1.7
(You can also redeem 1000 points = 20 Euros in India but standard redemption is 2000 points)
Transfer ratio for Axis card varies based upon the variant
HNI Cards – Magnus/ Reserve/ Burgundy Private have 5:4 ratio (5 Axis RPs can be transferred for 4 ALL Reward points)
Travel Card – Atlas has 1:2
Other cards have 10:1

Transfer Ratio for HDFC cards
Infinia and Diners Club Black have 1:1 transfer ratio
Regalia Gold has 2:1 transfer ratio

No transfer option in other cards
Now if you see that the reward points transfer for earning in Axis is great for the HNI Cards and Atlas but doesnot make sense for other cards.
And in HDFC, there is only limited option for redemption and for Infinia, its invitation based only.
Other Option to earn ALL reward points??
So, if you donot have these high end cards, there is one more option for earning points.
We can do surveys in our free time and earn some points for hotel redemptions through e-rewards.in. Frankly speaking, its time consuming way to earn points but it worked for me.
Let me explain how it worked for me
I have been an Accor Member since 2017 and had few leftover points and during Covid, there was no travel and no earning opportunity and neither redemption opportunities and the points were expected to lapse.
I browsed their website and there came an option to earn some points, so did few surveys and the points were extended by an year!!!!

Since then have been using this in my free time and redeemed some Amazon gift vouchers and transferred some points to extend the points few times.

Currently have Axis Magnus where Accor is transfer partner, I will not need this method to extend the points life till it remains the transfer partner for my cards.
How to Join
If you see terms and conditions, then India is not mentioned meaning Terms and conditions are not updated.
if you goto the link – https://www.e-rewards.com/en/global_accor, you will get the below screen

if you click India, it redirects you to https://www.e-rewards.in/en/signup and you need to enter your details as well as your Accor Loyalty membership number and then submit the details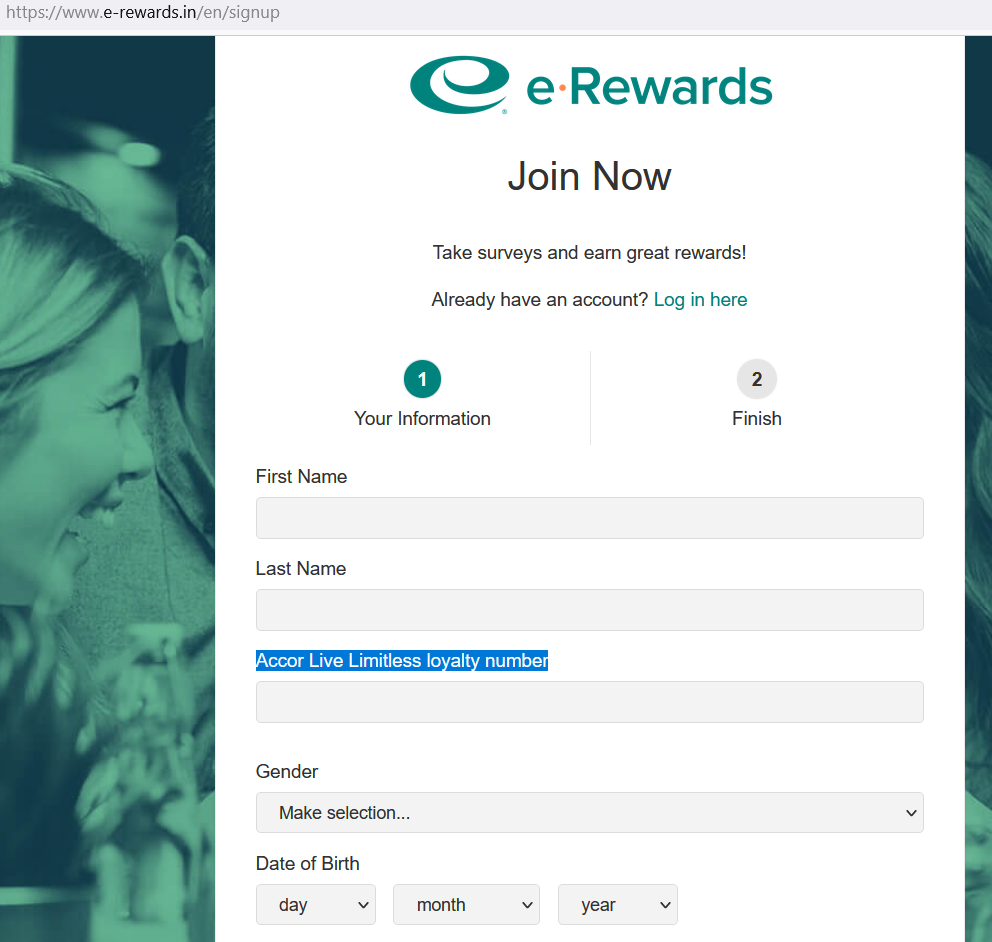 After this, there will be set of questions that you need to answer which gives them a rough idea about your profile and accordingly, they will send you targetted surveys to complete.
As a welcome / joining benefit, after you finish your first survey, 250 bonus points are credited to your account extending the life of your existing ALL points by 1 year.
You can choose to continuing doing more surveys to accumulate more opinion points. Below screen shows the surveys that continue to show up in my account and I can choose whether I want to do any survey or ignore.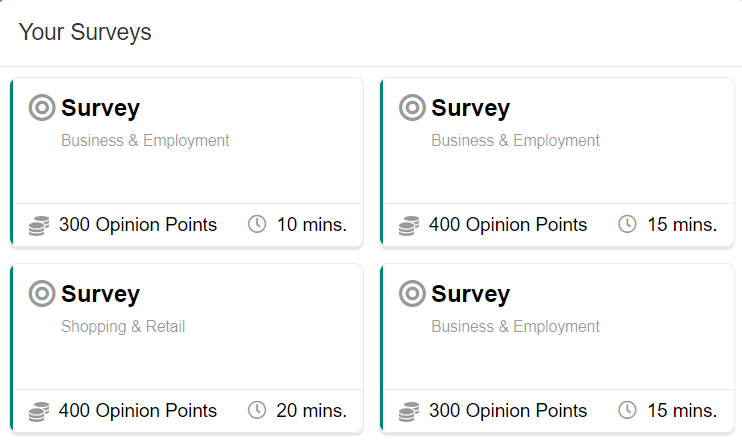 Redemption options for E-rewards
You need minimum 2000 opinion points to redeem for ALL or any other partner.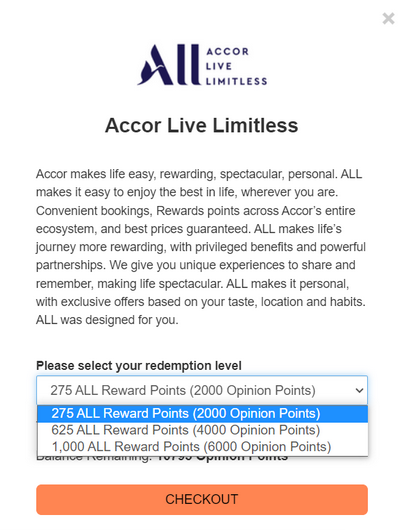 The opinion points collected can be transferred to your ALL account with below 3 redemptions options.
2,000 opinion points = 275 Rewards points
4,000 opinion points = 625 Rewards points
6,000 opinion points = 1,000 Rewards points
On redemption, the reward points get added to your linked ALL account within 1-2 weeks. (as per T&Cs its 6 weeks maximum)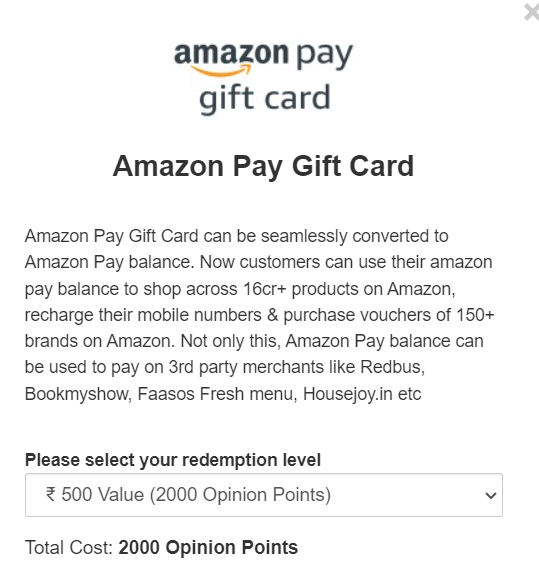 Assuming you are not interested in the ALL rewards, they have kept Amazon and Flipkart as the redemption options wherein
2000 Opinion Points = Rs 500 Amazon / Flipkart GCs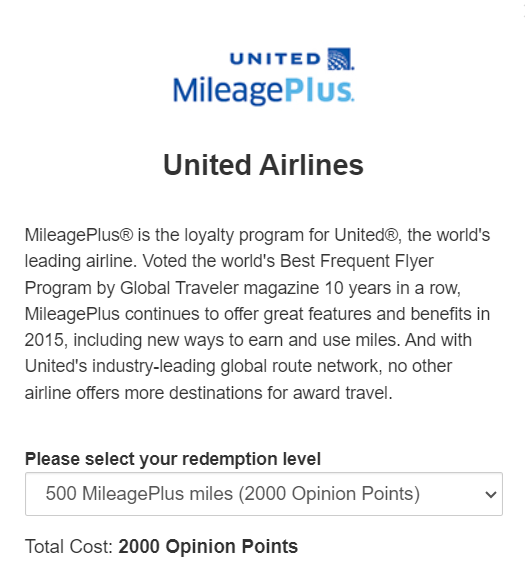 United is also an airline option for redemption wherein 4 Opinion points = 1 United mile
You can redeem with 3 options
2,000 opinion points = 500 MileagePlus Miles
4,000 opinion points = 1000 MileagePlus Miles
8,000 opinion points = 2,000 MileagePlus Miles
Pros and Cons
Pros
This is an additional option to earn ALL reward points without staying or spending on credit cards. You still will be able to earn points by doing surveys and maybe stay for a couple of days.
Beyond Accor Hotels, Amazon and Flipkart Gift cards are also redemption options.
Regarding privacy concerns, the T&Cs are strict and are powered by Dynata which an international company, so donot have major concerns.
I think this would be great for someone like a college student or someone who started with credit cards for Accor or earning few Amazon gift cards.
Cons
They ask few initial questions for screening in each survey and sometimes after spending few minutes and answering many questions, the survey gets closed giving only 25 opinion points which can be frustrating.
The surveys take too much time and inbetween sometimes, one can get bored particularly if you already hold Axis / HDFC cards where you can always transfer the points
They ask for few permissions and people concerned about privacy maynot like this. Accordingly, I have not given all permissions to them even though its Dynata.


My Final Words
For people earning huge reward points, this survey method practically is not of great value.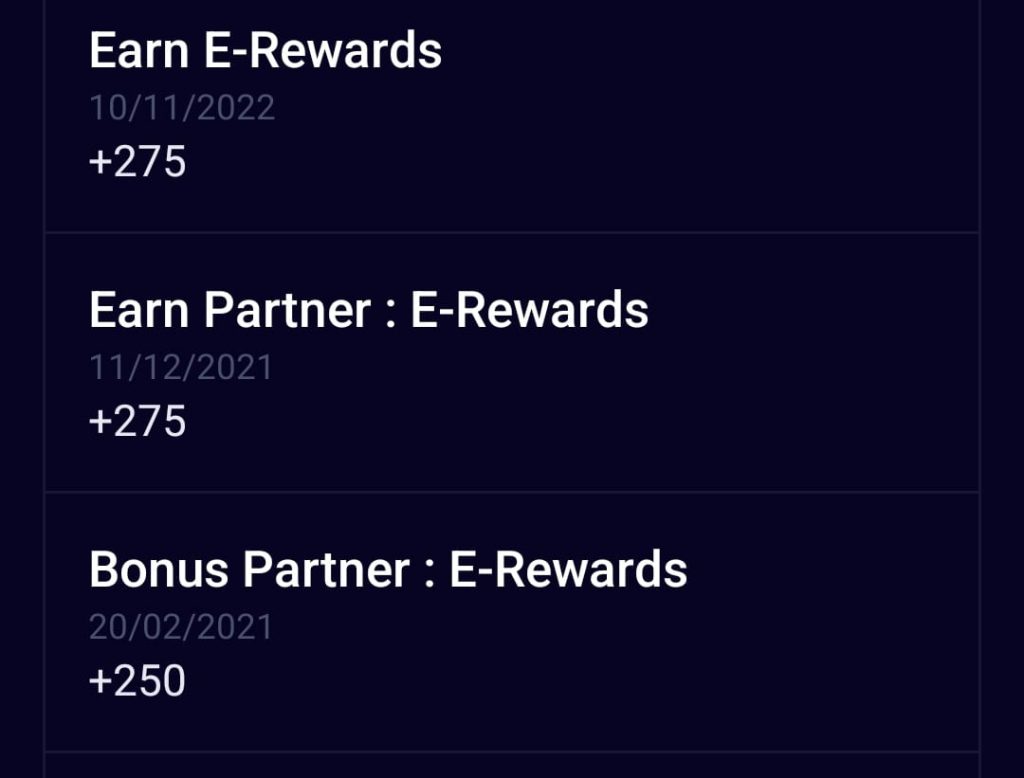 Although cumbersome and tedious surveys, this survey points helped me preserve the reward points accrued.
And my points were extended by 365 days each time till I had a redemption plan.
Also, for some people not interested in the hotel reward points but in Amazon/Flipkart vouchers, its a win win if they have some free time (and patience).
I dont do much surveys due to time availability but I think overall someone doing all surveys in his free time can earn Rs 15000-20000 Gift vouchers of Amazon or have 3-4 nights at Ibis hotels.
If you liked this post, then please do share and comment.
Keep reading and please keep sharing…. More Bachat on the way!!!!